Careers
What to do next?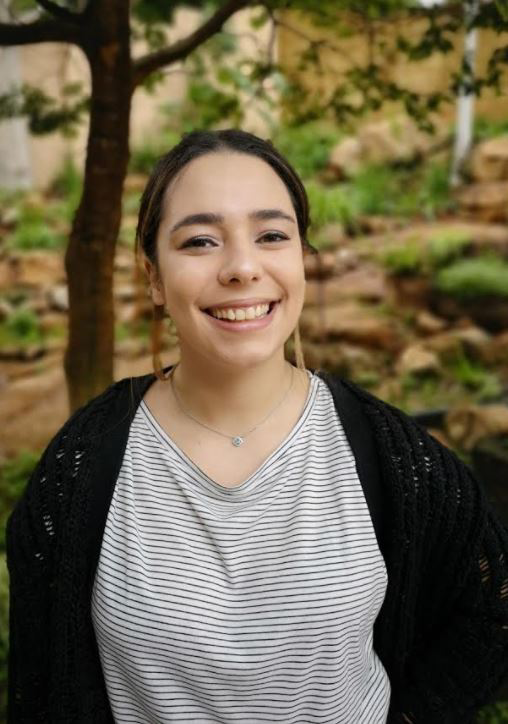 Melissa Domingues
June 04, 2021 - 5 min read
It is a daunting task to pick your subjects in high school, and your teenage self is faced with the tough decision of what you want to do for the rest of your life… the REST OF YOUR LIFE! That's a lot of pressure for a young teen. The uncertainty of everything brings great stress, and choosing the wrong subjects could steer your career path in the wrong direction.
But what if every career path had required subjects that you just weren't good at? What would happen if you chose wrong?
I'll be speaking about the importance of being willing to learn, persevere, and find your dream career path when all odds are stacked against you. The pressure that weighs heavily on young South Africans' shoulders to get a good education and obtain a degree is crucial in these trying times. The pressure to excel in areas you lack can have a significant impact on your journey to find what you would love to do.
I was blessed to grow up in a home where my dad ensured that we had the best opportunities presented to us and the ability to get the best private school education that money could buy. This is a blessing that not all youngsters are presented with… so for that I am grateful. So, I started school at a popular and well-known IEB catholic school in the East Rand. I attended this school until I was in grade 4. It was until my parents were called in by my teachers to recommend that I should go to a school that would be more "hands-on" as I was apparently "not coping". Now how do you explain to an 11-year old that they have to change schools, leave the only friends they have ever known and start over? It was daunting to leave to a new town and change schools at a young age. I got my new uniform, textbooks, colourful cute wrapping, and I was on my way.
Our classes were small, with 11 of us in one class and 12 in the other. We would go out and be too scared to tell other kids what school we came from because of the stigma around "remedial" or "special" schools. A sense of comfort was found in the little family that was built amongst my peers. We would support and push one another to change the stigma people had about us.
When it came to choosing subjects in school, it felt like an impossible task. How were we, as 15-year-old kids, supposed to know what we wanted to do for the rest of our lives? I felt pressured to choose Mathematics and Physics because those were the type of subjects that get you into University… apparently. I quickly realised that I made a massive mistake thinking if I didn't take those subjects, I won't get a good job. Right? WRONG!
After absolutely sucking at Maths, I had to drop it and take Maths Lit. The same went for Physics. By doing that, I found that not only did I start enjoying school and learning again… but I also found a love and appreciation for the importance of Design. Imagine a world without a handle on your mug, a back button on your mobile device? How did we miss the value in people knowing more about good design? I went on through high school with my "undervalued" subjects. The fear of not getting into a university was still in the back of my mind, but I carried on and had an eagerness to learn.
When it came to my final year exams (matric), I pushed and worked hard. Besides the one night, I wanted to watch my favourite band the night before my final Business paper. That was one thing I regretted was putting off the importance of my final exams. When the time came to receive my final marks, I was devastated to find out; I only received an admission to study for a diploma. Yes… I passed matric, but not in the way society expects you to. This didn't sit well with me. The pressure to study and get a degree was going to shape my career. I knew I wouldn't be able to study towards a degree without taking an extra year of studying to complete a Higher Certificate first… a "Bridging Course" as such. I applied to multiple design colleges and got accepted into Inscape Education Group. The dream to obtain a degree was still in motion. I completed my higher certificate and then jumped into my Ideation degree. I finished college and received my B. A degree specialising in Ideation, and at this point, I still had no idea what I wanted to do with my life. I mean… what is "Ideation"? Nobody knew!
Jumped head first into the world, looking for nothing in particular at the time. I took the first job offer that I got, which was to work as a Designer and a Sales Consultant at an Education Tax benefit company. I still find this very ironic today because of my hatred towards the very numbers that I could never understand.
A few months later, a job spec came up on LinkedIn for graduates. I applied for the UX/UI designer position at Retro Rabbit. This was a massive shot in the dark. Months passed and I completely forgot I even applied for the job until an email from the recruiters came through. My first interview didn't go as planned. I completely undersold myself, but what got me through the interview was my willingness to learn. I got a design brief shortly after and immediately felt like I was in way over my head. I would come home after work and push through the night to somehow teach myself to use Sketch. My design was sent through, and a few days later, I got the good news that I would be part of the Rabbit family. Retro Rabbit believed in my skills and hired me to learn from the best in the tech industry through their graduate program.
It is normal to underestimate yourself when you are still trying to figure where you fit in? Anyone who has walked down a path similar to mine… Please do NOT give up or undersell yourself. We can't all be Doctors, Lawyers, Teachers, whatever! But what you can do is try and be the best YOU. It is so hard being so young, confused, and not knowing what direction to take. I believe it is unfair to push people into these boxes trying to define them into someone they are not or can't be… even if they try. I think you should have the willingness to learn, grow and persevere and you will, as a result, stumble across a career path that is right for you.